Thomas T. Mercer Joint Prize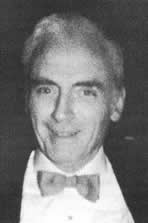 Sponsored by AAAR and the International Society for Aerosols in Medicine (ISAM), the Thomas T. Mercer Joint Prize recognizes excellence in the areas of pharmaceutical aerosols and inhalable materials.
The award honors the legacy of Thomas T. Mercer, an outstanding researcher and author whose work encompassed aerosol physics and chemistry as well as inhalation toxicology, industrial hygiene, and health physics.
Eligibility for 2021 Award
The award is based strictly on achievement in the field of inhalable materials and medicinal aerosols. No other qualifications are required of the recipient.
At least one letter of nomination must be submitted by a current AAAR or ISAM member.
At least two but no more than five supporting letters (need not be from AAAR or ISAM members).
Nominee's curriculum vitae.
The letters must state the particular reasons for nominating the individual. The curriculum vitae should include a list of published work. The nomination must be submitted in one PDF file, in order of: one letter of nomination from a current AAAR or ISAM, the supporting letters, and finally the nominee's curriculum vitae.
Presentation of the Thomas T. Mercer Joint Prize is shared between AAAR and ISAM on alternating years.
Nominations for the Mercer Award are due by February 12, 2021.
List of Recipients
1995 — Paul E. Morrow
1996 — Joseph D. Brain
1997 — Roger O. McClellan
1998 — Werner Stoeber
1999 — Willi Stahlhofen
2000 — Aziz Ben-Jebria
2001 — C. Arden Pope
2002 — Ronald Wolff