What's New with AAAR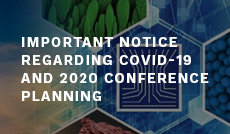 AAAR is closely monitoring the evolving dynamics related to COVID-19 and its potential impact on our Conference in October.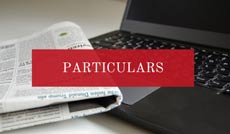 The AAAR newsletter, Particulars, is the primary information source for Association members.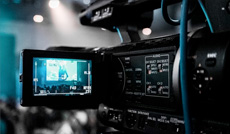 Seventeen new aerosol history videos are now available as part of AAAR's Aerosol History Series.
Announcements
We invite abstract submission for platform talks and poster presentations at the 2020 AAAR Annual Conference in October. In addition to the standard aerosol research topic areas, the 2020 meeting features four special symposia on using satellite data for environmental and health applications, environmental justice, dust plasmas and volatile consumer products. More information on these and the standard topic areas can be found at https://www.aaar.org/2020/special-symposia/.

We are closely monitoring the Coronavirus (SARS-COV-2) and COVID-19 outbreak and its potential impact to the 2020 AAAR Annual Meeting. We will follow the World Health Organization and U.S. Centers for Disease Control and Prevention recommendations in making decisions regarding the conference. We are currently proceeding with the original conference planning. Any changes will be communicated to the AAAR membership and conference registrants via email and the conference website.
Call for Award Nominations.
The 2020 AAAR Awards Committee invites you to submit nominations for the 2020 awards!
More
Donate Today!
Help us support aerosol science and its application to important societal issues. ;Your donation allows AAAR to recognize and support outstanding individuals and to promote aerosol research and innovation of the highest quality.
More
AAAR Student Chapters
AAAR maintains student chapters to serve the intellectual and professional interests of students pursuing a career in the field of aerosol research.
More