Dear Colleagues,
We are writing to inform you that the American Association for Aerosol Research Board has voted to switch the 2021 American Association for Aerosol Research Conference from an in-person event to a Virtual Conference. The conference dates of October 18-22 will remain unchanged.
This decision is being made in light of the rapidly increasing number of reported COVID-19 cases in the United States in August 2021 and the uncertainty this brings in terms of the safety of travel and in-person gatherings in the coming weeks and months. Thank you to all of you that completed the survey we sent out last week to ask for your thoughts on an in-person conference. Linked to this email are the aggregate answers to the second question; in large part the switch to a virtual format appears to be consistent with the wishes of the AAAR membership.
Please be on the lookout for further details on the virtual format, which will be different from the in-person program published online. Everyone submitting an abstract will have an opportunity to withdraw the abstract, and those who had withdrawn due to travel restrictions or concerns will have the opportunity to un-withdraw the abstract. Please anticipate the following in the next few weeks:
Registration will be temporarily closed, registration dates and costs will be adjusted, and the overpaid amounts will be reimbursed to people who already registered. People will have an option to cancel their registration altogether if they are not interested in a virtual conference.
Everyone who submitted an abstract will be asked to confirm their participation in the virtual as opposed to in-person event.
The travel grant competition will continue, and if awarded will cover registration costs
Please cancel all travel arrangements you may have made. On our end, we will work with the hotels, the convention center, and or vendors to minimize the financial losses due to cancellation.
We thank you for your patience as we work to make the virtual AAAR conference a highly interactive, educational, and enlightening event.
Best regards,
Chris Hogan, AAAR 2021 Conference Chair
Sergey Nizkorodov, AAAR President
To learn about the role of aerosols in COVID-19 transmission or how they relate to the adoption of appropriate protection strategies, we refer you to three excellent resources to which a number of AAAR members have contributed:
What's New with AAAR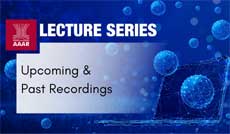 Live Lectures with authors of high-impact Aerosol Science & Technology Journal articles, monthly.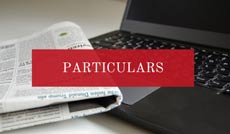 The AAAR newsletter, Particulars, is the primary information source for Association members.
Announcements
Donate Today!
Help us support aerosol science and its application to important societal issues. ;Your donation allows AAAR to recognize and support outstanding individuals and to promote aerosol research and innovation of the highest quality.
More
AAAR Student Chapters
AAAR maintains student chapters to serve the intellectual and professional interests of students pursuing a career in the field of aerosol research.
More