David Sinclair Award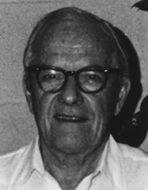 The David Sinclair Award recognizes sustained excellence in aerosol research and technology by an established scientist still active in his/her career. The individual's research must have a lasting impact in aerosol science.
The award memorializes David Sinclair, one of aerosol science's great innovators, known for his knowledge, ingenuity and energy. Sinclair distinguished himself as a pioneer in aerosol science through his work with Victor LaMer at Columbia University.
Eligibility for the 2023 Award
Nominee must have received his/her highest degree in 2011 or earlier.
At least one letter of nomination must be submitted by a current AAAR member.
At least two but no more than five supporting letters (need not be from AAAR members; cannot be from a member of the Awards Committee).
Nomination letters should be limited to three pages and supporting letters should be limited to two pages.
Nominee's curriculum vitae
The letters must state the particular reasons for nominating the individual. The curriculum vitae should include a list of published work.
Nominations for the David Sinclair Award, in one PDF file and in the order listed above, are due by June 1, 2023 to: jwu@aaar.org.
List of Recipients
1988 — Virgil A. Marple
1989 — Kvetoslav R. Spurny
1990 — Morton Lippmann
1991 — E. James Davis
1992 — James R. Brock
1993 — Richard C. Flagan
1994 — James H. Vincent
1995 — Sudarshan K. Loyalka
1996 — Peter H. McMurry
1997 — Howard Reiss
1998 — Heinz Fissan
1999 — Daniel E. Rosner