AAAR Student Chapter Updates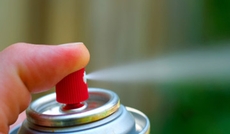 Membership in AAAR Student Chapters continues to grow. We highlight here a few (among many) activities undertaken by some of the Student Chapters over the past year.
Carnegie Mellon University: Members of the CMU AAAR Student Chapter were heavily involved in methane leakage measurements, the Finokalia Aerosol Measurement Experiment 2016 (FAME), and biomass burning intensives. In addition, the students organized the 4th Annual Donora Lecture, bringing in Dr. Michael Kleeman, Professor from UC Davis, who presented on the health impacts of ultrafine particles.
Charles University in Prague: Students at Charles University in Prague organized the first international AAAR Student Chapter last year. The students have been busy in their first year with educational activities that include the development of a field course in aerosol experimentation. They have also been active socially, and have even begun beekeeping as a group on campus!
Clarkson University: The Clarkson AAAR Student Chapter attended the inaugural Hopke Lectureship Series. The keynote speaker was Dr. Kim Prather, Distinguished Chair in Atmospheric Chemistry at UC San Diego, whose talk was entitled "Flying through the Clouds: How does Mother Nature Control Clouds, Climate, and Weather?"
Colorado State University: The Young Scientist Symposium on Atmospheric Research was hosted by the CSU Department of Atmospheric Science—the AAAR Student Chapter played an integral role in organizing and hosting this annual event which attracts young scientists from all over the Colorado Front Range.
University of Cincinnati: The Cincinnati AAAR Student Chapter hosted Dr. Karen Dannemiller, Assistant Professor at The Ohio State University, for a special seminar on "The Indoor Microbiome and Associations with Childhood Asthma."
University of Florida: The UF AAAR Student Chapter engaged in multiple K-12 outreach activities, including hosting lab tours for local students, and also classroom demonstrations of aerosol instrumentation and an introduction to atmospheric phenomena like fog formation.
Washington University in St. Louis: The WashU Student Chapter successfully registered as a school-wide student organization. The WashU students also helped organize the 2nd annual Center for Aerosol Science and Engineering (CASE) workshop on Aerosol Reaction Engineering.
Virginia Tech
To apply to establish a student chapter, please fill out the form (PDF or DOC) and submit to: jlessard@virtualinc.com.