WELCOME!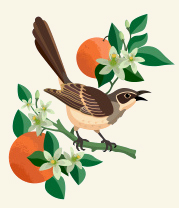 Dear Colleagues:
On behalf of the AAAR 33rd Annual Conference organizers, I am excited to invite you to join us in Orlando, FL, USA, October 20-24, 2014. The AAAR Conference is an outstanding venue to present your latest findings to an intellectually engaged, diverse and professionally-dedicated community and to immerse yourself into the latest advances and the state-of-the-art technology across the full spectrum of aerosol research. The AAAR Conference provides an excellent opportunity to renew old acquaintances and to meet new colleagues from industry, government and academia.

Dates to Remember
March 27
Abstract Submission Deadline
July 31
Early Bird Registration Deadline
NOTE: All presenters MUST register for the conference.
July 31
Late Breaking Poster Abstract Deadline

Location
Rosen Shingle Creek Resort
Situated on a 230-acre setting on Shingle Creek, headwaters to the Florida Everglades, the Rosen Shingle Creek Resort will offer AAAR attendees both a relaxing and exceptional experience in central Florida.

Conference Registration Fees
AAAR is happy to announce that there will be no increase in the 2014 Annual Conference registration fees.